TheApro, an online platform for Korean performing arts, is newly opened on September 5, 2019. It is our pleasure to share congratulatory messages from performing arts experts that have been sent on the occasion of its reopening. The messages are from Mr. Park Byung-sung, director of the Korean monthly musical magazine 'The Musical', Ms. Anupama Sekhar, culture department director of the Asia-Europe Foundation (ASEF), Ms. Han Ji-young, programmer of the Jeonju International Sori Festival, Ms. Koh Jooyoung, independent producer who ran TheApro and Ms. Marie Le Sourd, secretary-general of On the Move who was a member of the international editorial committee of TheApro.In response to the messages from those who care about this online platform, TheApro will serve as an essential portal for those in the global performing arts scene, thus becoming a main venue of international exchange.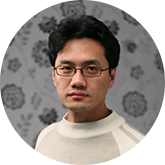 Park Byung-sung /
Director of 'The Musical'
I'm very happy to hear about the reopening of TheApro. TheApro has been a very valuable medium promoting outstanding Korean artists and their works on the world stage. It is an essential medium in this era of globalization and its role is increasingly earning high expectations. I hope that TheApro serves as a venue to discuss the world's performing art trends and to meet international artists in various settings, in addition to playing its existing role. Once again, I would like to congratulate TheApro on its reopening. I look forward to its upcoming activities.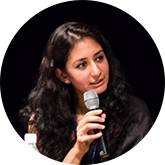 Anupama SEKHAR /
Asia-Europe Foundation (ASEF)Director of Culture Department
Information is the first step towards mutual understanding and collaboration. TheApro has played an important part in presenting Korean performing arts to the world. I have enjoyed reading TheApro in the past and looking forward to reading it again! Congratulations on reviving this important initiative, connecting Korea and Asia to the world. Wishing the newly minted TheApro all the very best!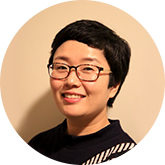 Han Ji-young /
Programmer of the Jeonju
International Sori Festival
Congratulations on the renewal of TheApro!It will be of great help to Korean artists who want to go out to global stages, and I'm sure that it will be a good window for international experts who want to invite Korean performing artists. Cultural and artistic experts abroad are very envious of this kind of Korea's advanced system. Over the past 10 years, Korea Arts Management Service (KAMS) has built up its continuous support, responsibility, and system construction. This is a good example in the Asian arts scene. Going global cannot be the answer to all artistic activities, but opportunities can form experience, and experience can serve as a starting point for change and innovation. No matter how many good books I have, they cannot be mine if I don't read and study them. Artists, planners, and performing arts-related organizations that look forward to finding opportunities to perform abroad should actively communicate and share information to utilize this well-made platform, TheApro.I'm now bookmarking TheApro. I hope that all its visitors see the enthusiasm, hope, and joy of Korean artists here. I cheer for all of you.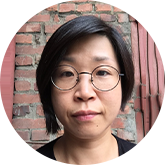 Koh Jooyoung /
Independent producer
As a person who opened TheApro with all my enthusiasm and published it as a webzine format, I felt sorry to see the closing of TheApro. I hope that TheApro, which is reopened powerfully, forms a great basis for a better understanding of different regions, cultures and ideas rather than focusing too much on Korean performing artists' going global, their promotion and concrete results. I also hope that the online platform acts as a stimulus leading us to an unknown world which is still large.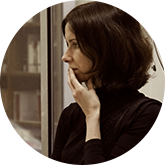 Marie Le Sourd /
On the Move
Secretary general
This is a great piece of news to learn that TheApro will be back online: writings, sharing of thoughts and research on contemporary performing arts, are particularly needed in Asia and worldwide to help practices to be better contextualised, understood and of course staged. Sharing online resource in our sector is key as much as curating adapted online contents and knowledge, both from a practical and research perspective.